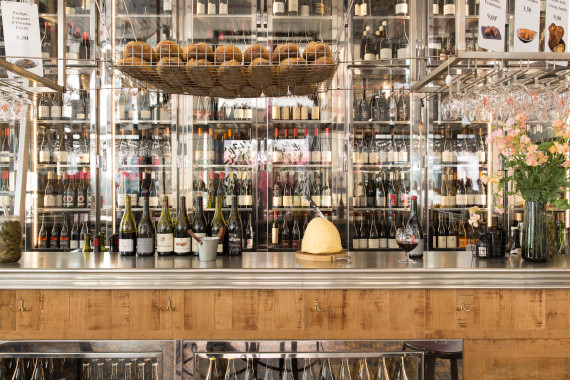 Do you have a birthday to celebrate? A baby's head to wet? A wedding to toast? A product to launch? A press conference? A business event to organise? To fully enjoy the warm, relaxed and often buzzing atmosphere of Yves Camdeborde's three Avant-Comptoirs restaurants, simply book one or several of these unusual venues and the chef will be delighted to prepare your event with you.
With no restrictions on time limit or time of day (morning, lunch, afternoon, evening or the full day), offer your guests the possibility of enjoying as much as they like of 60 to 70 different small plates from the menu in each restaurant - for example, prawn toasts with basil, mini hamburger with duck foie gras, beef carpaccio with olive, rocket and parmesan - or specific small plates made just for you to a particular theme (vegetables, fish, cheese for example) chosen by you with the chef.
The same package is available for the wine which will be served to all your guests (from 20 to 80 people depending on the restaurant).
The price of this package includes privatisation of the area, service, the menu and the selected wines.